What is it all about?

There is a competition organized by Penny Arcade in Boston, MA which is founder of whole PAX convention. There are several indie games invited every year and this time around  these were:
Agent A: A Puzzle In Disguise by Yak & Co
Ellipsis by Salmi Games
Tavern Guardians by Wombo Combo Games
Where Shadows Slumber by Revenant
Bulb Boy by Bulbware (that's us!)
These games do not compete in any way (each a top quality indie), however all of them are provided with a floor space, table, four chairs and TV set which we can say is worth of ~$5000. David and Skip – Penny Arcade guys were super helpful and informative. We like to thank you here for all your help!
First feelings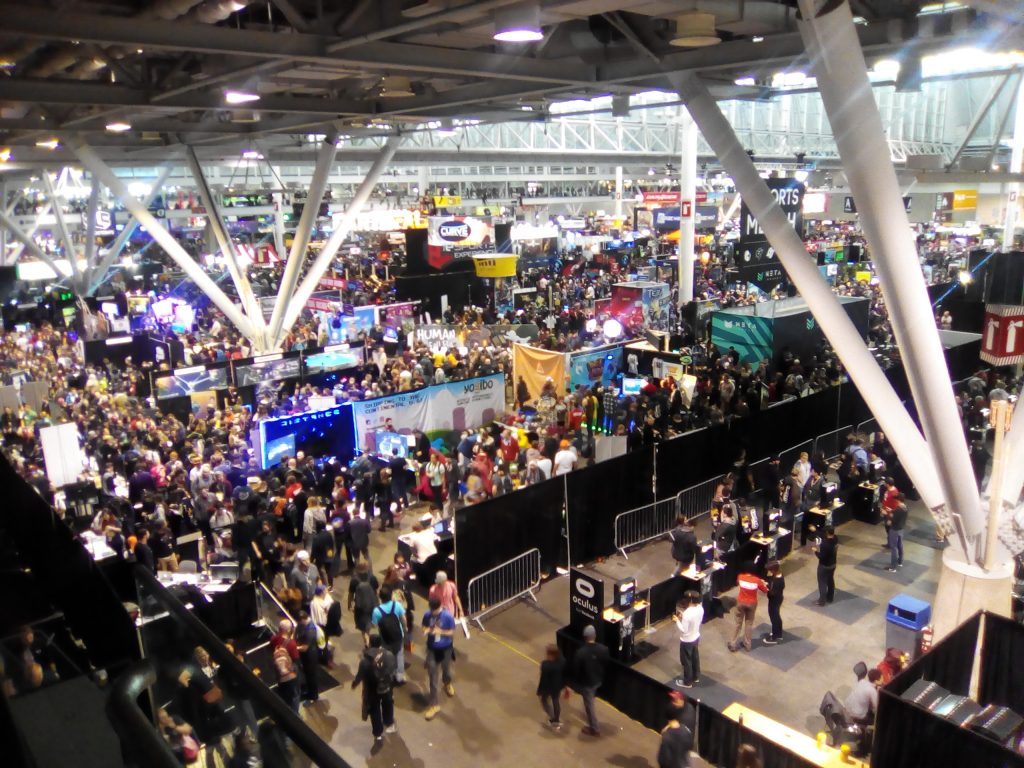 The exhibition hall is huuuuge. In the first few hours it was hard to find our way, because of shameless enormity of the interior. There were so many great games on the floor that it was hard to focus eyes on one thing for a while.
One thing definitely wort mentioning is wonderful follow-up to a great predecessor – Steamworld Dig 2 which is one of the first Nindies (indies coming to Nintendo Switch).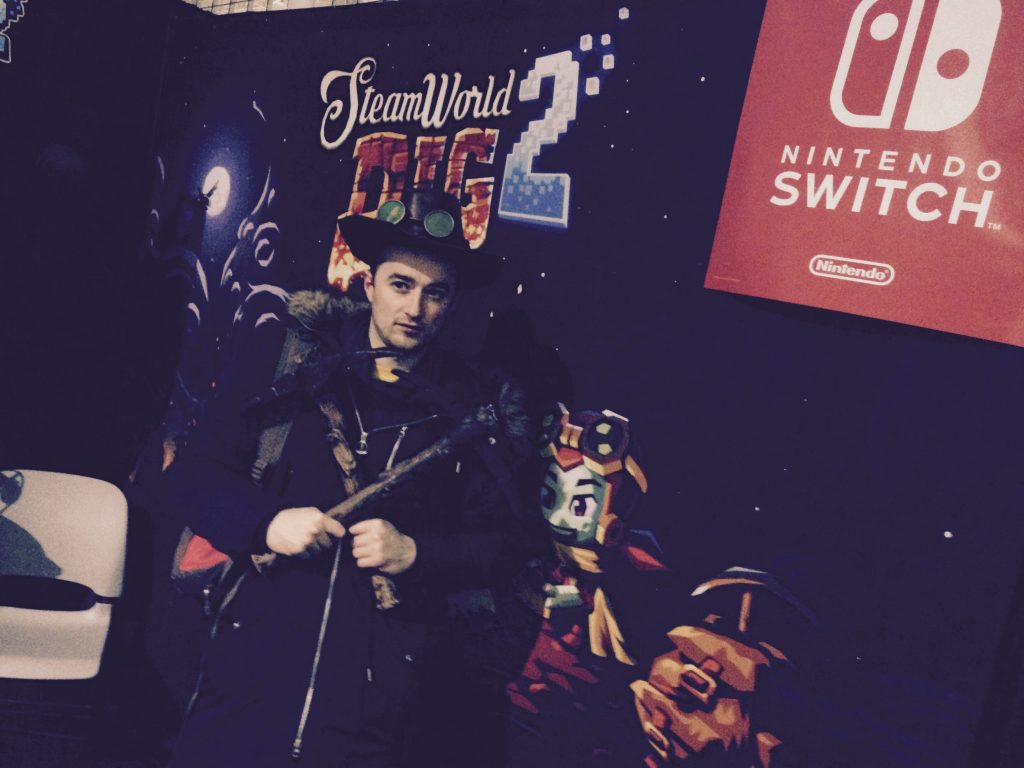 And guys from Image & Form is definitely not the only one indie team we've met during the event. The cool guys from Zoink!, Devolver Digital, KBros, Gambitious, Vile Monarch, iFun4all, 11bits, Curve Digital are people that we need to mention here as well.
Our setup?
We aimed at really simple setup that we can afford with indie budget and recycle as many stuff from previous events as possible.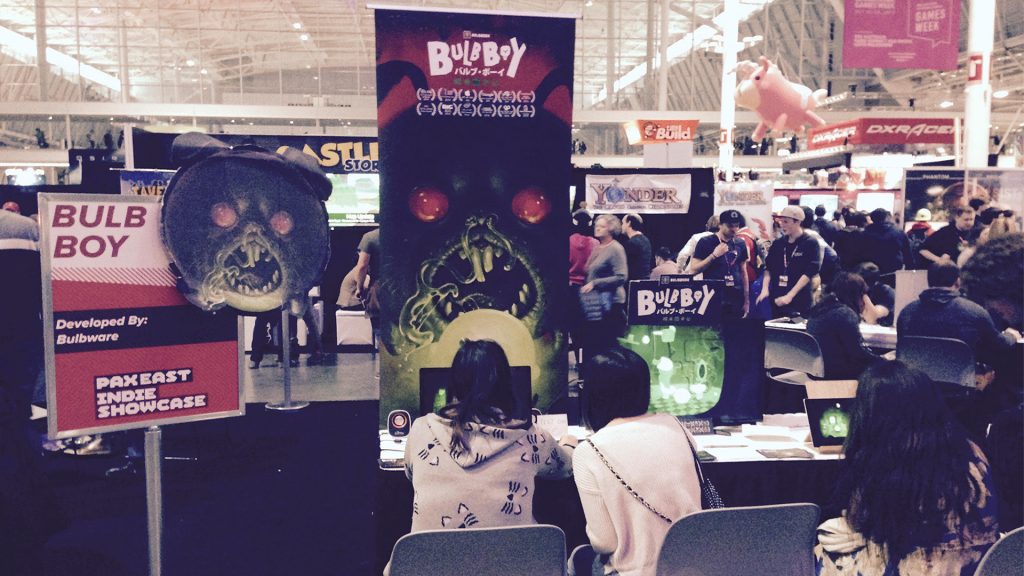 We bought one rollup banner at FedEx which proved to be really cool and reliable. Apart from that we had some cardboard decorations from previous festivals. We had flyers, cool sticker sets and physical mailing list which  we came up with thanks to Alchemedium blog.
Initially we wanted to host one to two players simultaneously, however we ended up having three devices busy throughout the whole time (laptop, iPad, iPhone).
Reception
We have to say that PAX audience is wonderful. There were many people playing or watching Bulb Boy all the time. We topped with 12 people at once. Some people shared with us interesting thoughts, others came just to say they appreciate te game and wait for some new IP.
At one point we were really pleased to host Jesse Cox himself for several minutes. He is a great Let's Player and devoted Bulb Boy fan. Smile Jesse!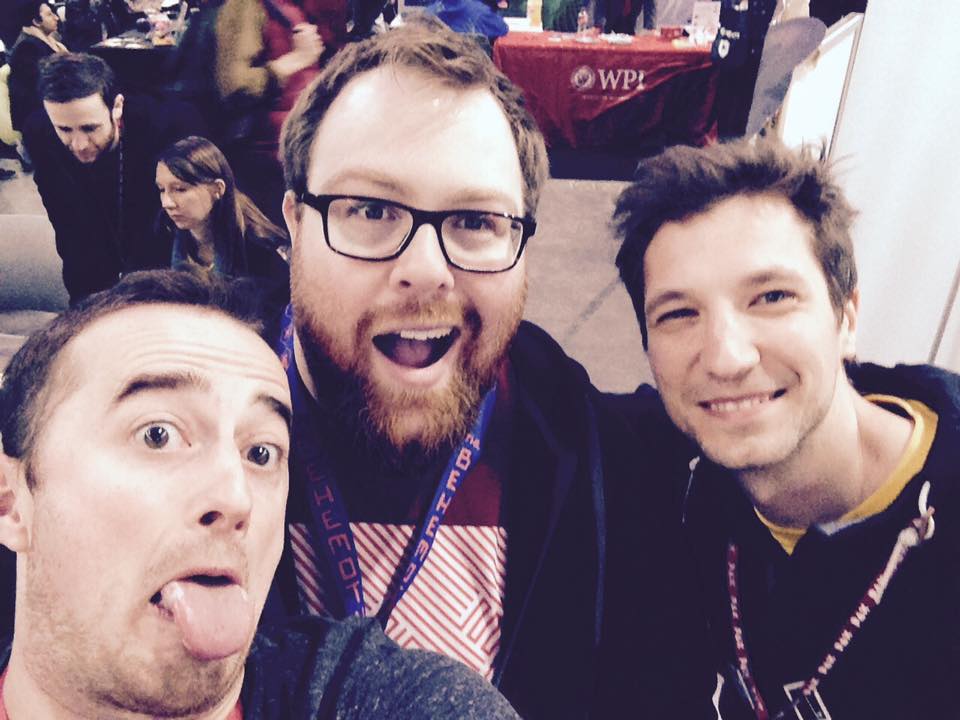 Any final thoughts?

It was well worth it. That was one of the best convention for us. We cannot put a price tag on all the experiences we had.
We were super tired but very happy at the same time. At one point Arthur was lying on the floor not capable of moving at all.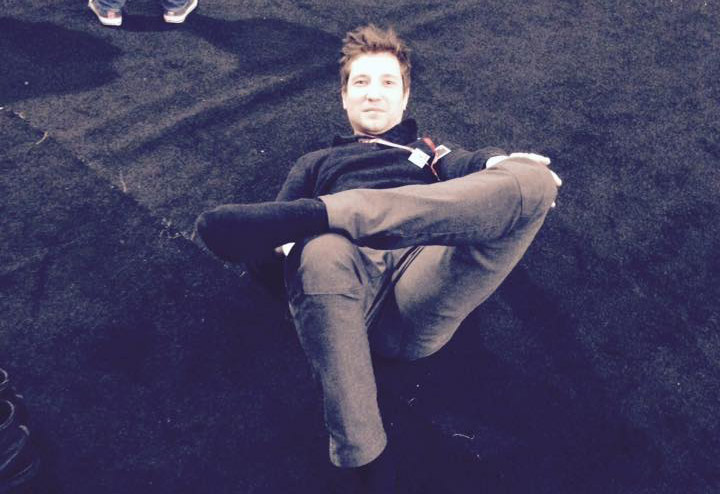 BTW Boston is beautiful and full of wonderful sights, however it was really chilly for us.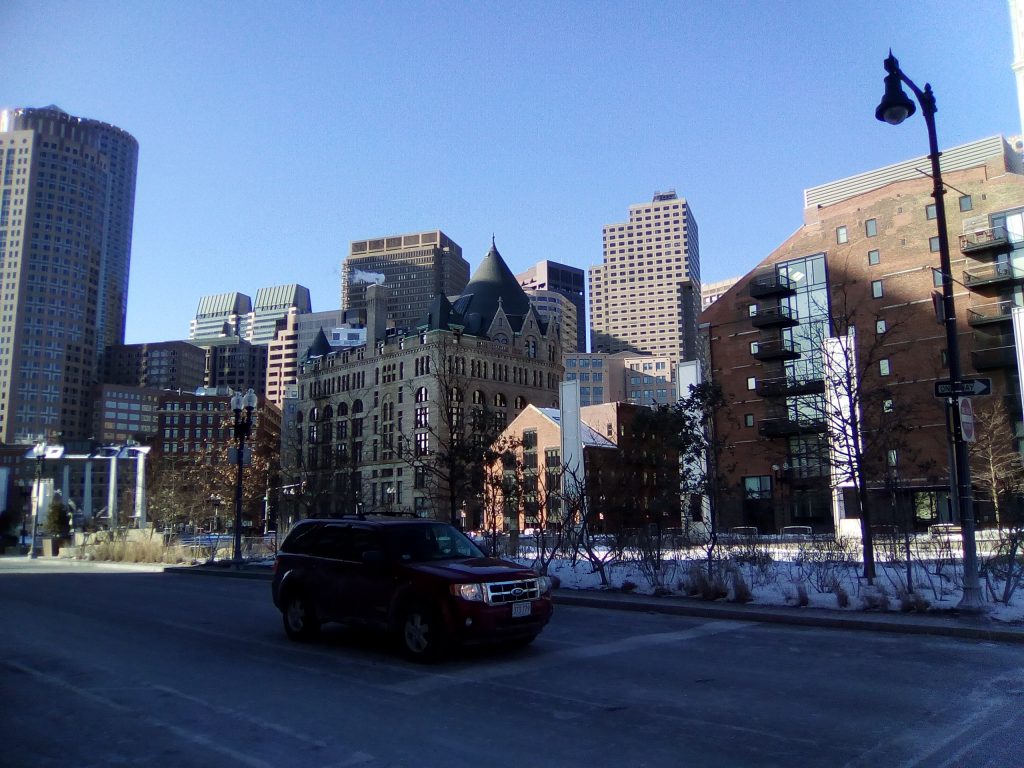 Going back to Poland

Trip back was crazy. We just made it before blizzard hit NYC. However there was an airline strike at airport in Berlin so our flights got cancelled, we had to switch planes and our baggage got lost. It ended all well cause they brought it back three days after the PAX.
And that is unfortunately the end of the amazing adventure,
Just to let you know if you are curious:
Bulb Boy is already out there on Steam, iOS, Android and it's almost on Xbox One.